You'll find him at the point C, the lowest accessible place in the Tower.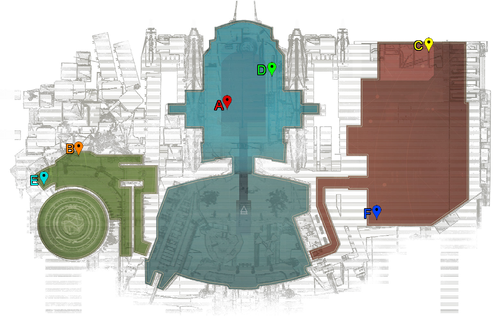 For reference, you'll find the current stock on Bungie.net too. You'll have to be logged in to see though.
Exotic Weapon
As far as shotguns go, this is one of my favorites! That said, I don't have a clue about its actual usefulness. As far as I know, its the only shotgun that can be equipped in the primary weapon slot. Not bad considering its got a special exotic price of 17 Strange Coins.
Exotic Armor
Exotic Shard and Engram
Curios
Just thought I'd point out that these are the same Curios as were offered last week.
Material Exchange

Hope everyone has had a great week, until next time!

EDITS:
Fixed cost for Motes of Light, thanks to ReleaseTheKraken for pointing it out.