You'll find him on the balcony, in the corner past the entrance to The Speakers area, aka point E on the map below.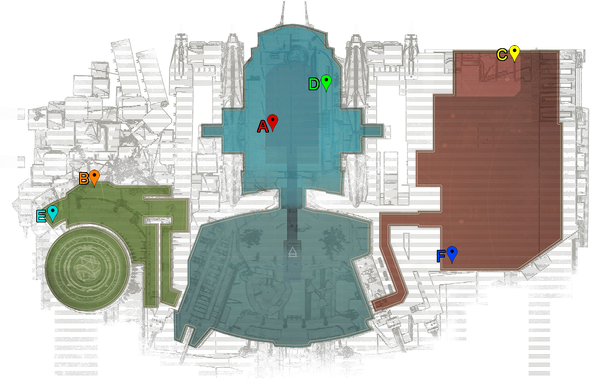 For reference, you'll find the current stock on Bungie.net too. You'll have to be logged in to see though.
Exotic Weapon
Well, this is awkward. Xûr seems to have forgotten to bring an Exotic Weapon along...
UPDATES

Bungie has confirmed that this is a bug. The issue is being investigated.
See @BungieHelp for progress updates.
Seems we'll all have to wait till next week.
We've determined we can't safely alter Xur at this time. He'll be back next week with a full inventory, including an Exotic weapon.
— Bungie (@Bungie) July 17, 2015 via Twitter
Exotic Armor
Sunbreakers
Exotic Warlock Gauntlets
Costs 13 Strange Coins
Exotic Shard and Engram
Curios
Material Exchange

Disappointment aside, I hope everyone has had a great week!