Xûr has come to the The Tower!
You'll find him in the Hanger, down in the area with the Jukebox Easter Egg easter egg, aka point C on the map below.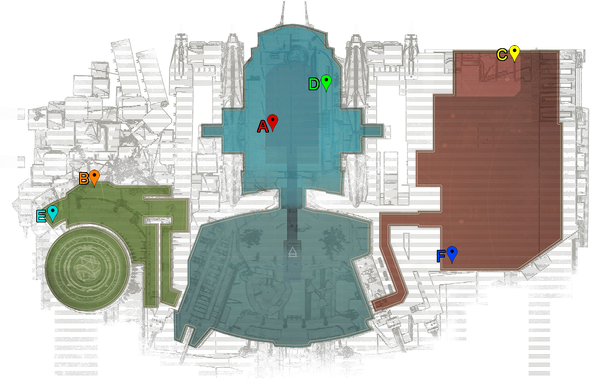 For reference, you'll find the current stock on Bungie.net too. You'll have to be logged in to see though.
Exotic Weapon
Quite a nice fusion rifle to use in my experience. The weapons namesake perk 'Plan C' greatly reduces charge and equip times. It's stats are nice to.
Exotic Armor
NEW ITEM
Purifier Robes
Exotic Warlock Chest Armor
Costs 13 Strange Coins
Exotic Shard and Engram
Curios
Material Exchange


That's the stock for this week!